On 1-2 July we were in Skegness as part of the wonderful SO Festival, with not one but two different games.
With these games – one physical, and one digital – we explored two different aspects of Skegness: the physicality of the town itself, with all its fascinating corners; and its history, full of museums built in shipwrecks and experimental amusement arcades and daredevils and all sorts of peculiar entertainments.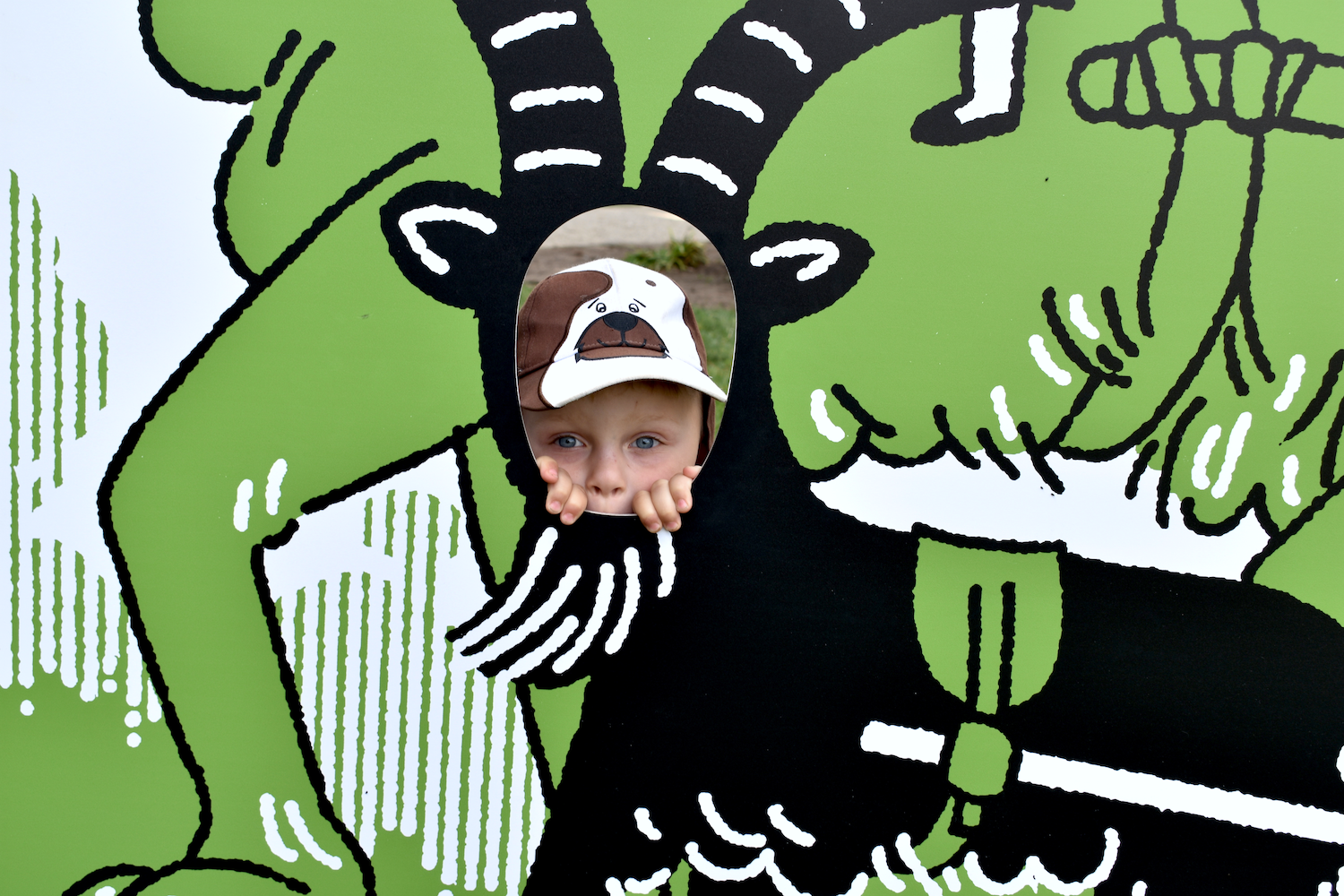 For the physical game, we set up the Selfie Hunt – a series of six big cut-out boards that you can stick your face through, each one putting you in the position of a different weird and wonderful moment in the history of Skegness. They were beautifully illustrated by Dick Hogg and positioned players as high-diving daredevils, obliging goats, tiny children, lions, and more.  If you found enough of the them you won a special stick of Skegness rock – and the best picture taken at each location won a mug printed with that picture.
The digital game, One Night in Skegness,  was a story about time travel built in Twine. It sends you from your home in 2086 Skegness through different moments in the past, and hopefully – if you're lucky – back to where you started.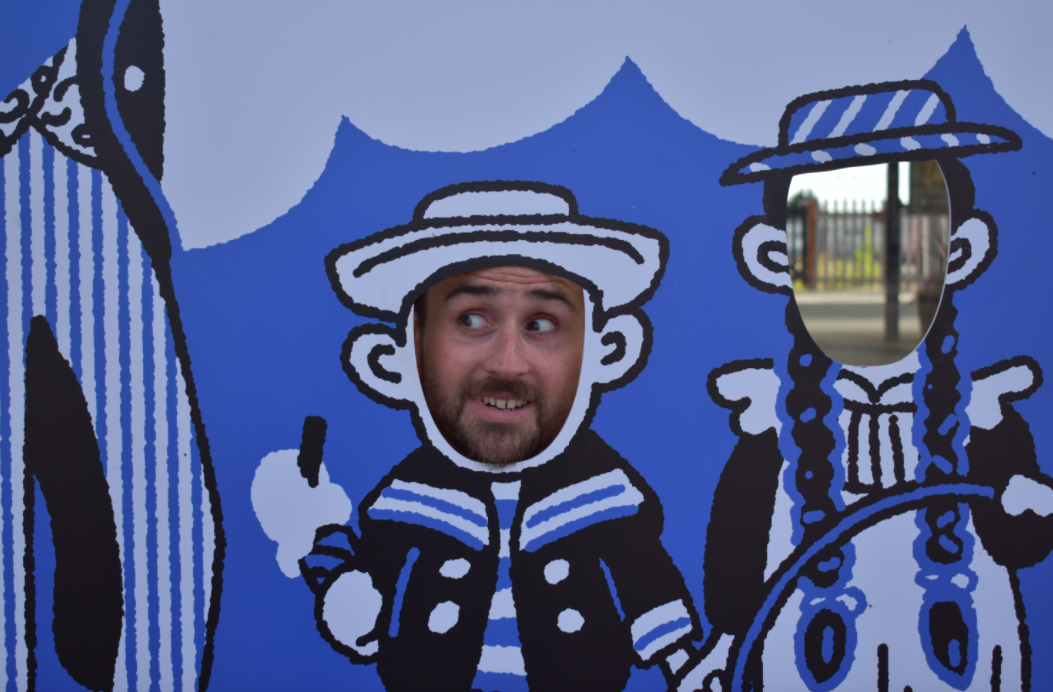 For both games, we thought about how to bring moments of the town's past into the present, giving a sense of how it's changed over time, the depth of history and change layered into the physical space itself. The pier in Skegness has been reinvented over and over; the streets have moved, hotels have been built and rebuilt, entertainments have arisen and gone away and come back again. We wanted to think about how to layer these moments lightly on top of the town of 2017, and let people poke at the geography and the history of the town simultaneously.
And, of course, we wanted to provide some good seaside fun.